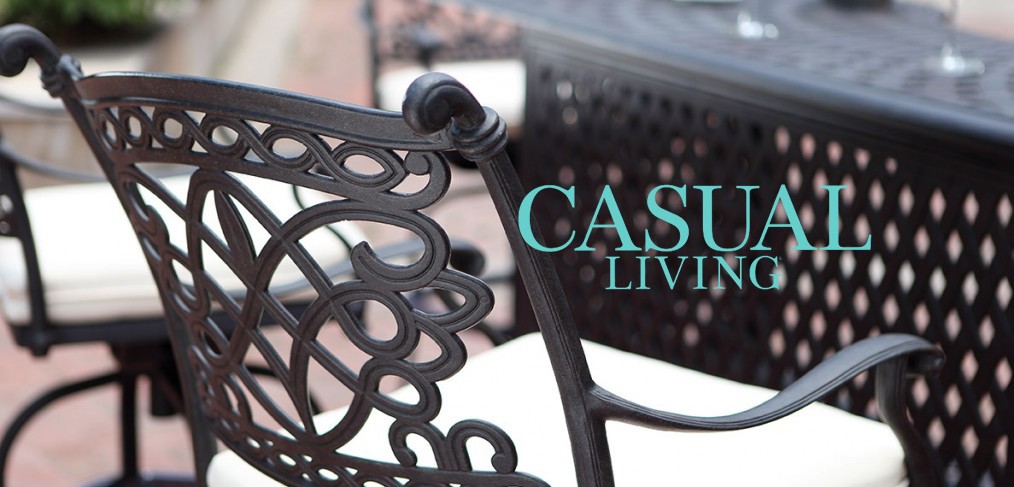 Beka builds its business with a family touch
BEKA CASTING CEO Maggie Bederian keeps a portrait of her late husband, Avo, hanging behind the desk in her office. It's as if he's there to keep everyone in line, even though Bederian has proven she can hold her own with anyone.
That much was apparent at the National Hardware Show in the early '80s, when she and Avo, who launched the company in 1977, debuted their outdoor furniture line to the U.S. market. The industry was almost completely male back then. The only women at the show were models hired by exhibitors to be gawked at.
"I was the first woman to sell patio furniture," Bederian recalled. "Everyone was wondering what I was doing there."
She remembers several buyers who were less than professional. "Two of them asked if I'd go out with them later," Bederian said. "I said, 'OK, let me go ask my husband.'"
"Houri Bederian, left, and her mother, Beka Casting CEO Maggie Bederian, spend weeks at a time at their Chinese factory to oversee new designs."
One look at Avo was enough to send them scrambling. When another buyer flirted with her, Bederian refused to be flustered. That buyer returned later and, impressed by her moxie and integrity, wrote a huge order.
Unfortunately, Bederian's fortitude has been tested more than she'd like. Avo passed away nearly nine years ago, leaving the entire cast-aluminum furniture business to her. She says selling out was never an option. The business, and everyone from employees to customers, became an extended family she felt responsible for nurturing.
"Beka is my baby," she said. "I had to keep going because I promised to keep the business going for our children's future."
One daughter, Houri, is currently the company's marketing director. The other, Ani, enjoys working with her hands and will soon be included in product development trips to China.
Bederian isn't stopping, however. She insists she still has plenty of work to do.
Always on
Maggie and Houri confess that leaving their work at the office is nearly impossible. The business is on their minds non-stop. Houri often responds to calls and e-mails from her Blackberry. Even when she shuts it off, she's doing something Beka-related.
"I'll find myself sitting at a restaurant for dinner, drawing designs on a napkin," she said.
Those napkin sketches often end up at Beka's 2.2-million-sq.-ft. factory in China, where they turn into CAD
The Dynasty sectional: "The Dynasty sectional and firepit/bucket table demonstrates the exacting specifications of Beka Casting's owners." drawings and, ultimately, tabletop and chair back designs. Maggie, meanwhile, also gathers inspiration from the world around her.
"I may see a carpet design in a hotel or a big chandelier I like," Maggie said. "It could be anything."
"It's almost like an occupational hazard," Houri added. "We were sitting on a plane looking through magazines and saw these old wrought-iron beds we liked."
Those beds inspired several ornate table designs. This year, however, the Bederians are offering something of a departure: A line of sleek, contemporary outdoor furniture that is born out of a growing demand for sleeker looks.
"Even our existing customers are asking for [contemporary]," said Houri. "It makes sense when you consider that younger generations are now buying furniture and houses."
Samples should be ready by March or April. Until then, they won't rest until everything is perfect.
Constant contact
Wujiang, China, is a home away from home for the Bederians. They fly to their factory in the Shanghai suburb four times a year, often staying a month at a time to work on new designs, approve products coming off the assembly line and ensure operations are running smoothly.
Recently, the factory has run even smoother thanks to the addition of 40 quality control managers that oversee each department, from welding to finishing.
"They take care of problems before they come to me," said Maggie.
The staff additions not only solidify Beka's quality control process, they also shorten the time the Bederians have to spend in China. Their trip last December to conduct quality control checks and develop new products lasted just about a week.
Not that they aren't willing to stay longer. If a new product sample doesn't meet their exacting standards, they will stay and work closely with their staff until it does. That has fostered loyalty among their workers, and that loyalty goes both ways.
"We pay our workers and keep our key people for the second season," Maggie said. "Most factories lay off their workers for half the year." Of Beka's 500 factory workers, 350 are year-round. "It makes it difficult with quality control when you constantly have new people circling through the factory," Houri said.
Future frontiers
Maggie has fulfilled the goals she set when she abruptly took over the company nine years ago. She has earned the right to slow down a little in 2011, but she won't. She will forge ahead. It's what she's always done.
Already, Beka is exploring new growth avenues. Not only has the company developed eight to 12 new groupings for specialty stores this year, it has also created a new furniture line for the mass channel. Ever mindful of her core customers, Bederian is careful to point out that this furniture is completely different and sold under a different brand.
Houri is also traveling to hospitality trade shows around the country to examine opportunities in the commercial sector.
"That part of the business needs more attention," Maggie said. "It's not a big market for us, but it's never been something we've focused on."
In the meantime, she'll watch over the core business, her extended family. She phones her managers in Wujiang every night around midnight. She gives her personal cell phone number to customers and invites them to call her anytime.
"I've always been open with everyone," Maggie said. "Sometimes, we'll just talk. Sometimes, I'll comfort them when business isn't so good. I like that they know I care about them."
At this point, being CEO of Beka is about more than running a business. It's about taking care of people. "When the customer is happy, I am happy," she says. "At the end of the day, that's all that counts."
---
Source:  http://www.casualliving.com